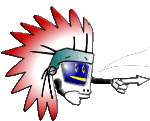 Example of Personal Website's are:
Displaying your Resume
Displaying your hobbies or your favourite interests

Displaying Photo-galleries of family, friends, etc.
Example of Commercial or Organizational Website's

E-business site's selling goods or services

Promoting your business or organization

Technical Support

Announcement's and News

Customer Feedback
Example of Communication website's

E-mail

Newsgroups

Message boards, BBS's, Conference sites

Chat
Example of Entertainment Sites Games, Colouring, Art, Gambling, Movies, Music, etc.
General Use

Web Portals and Search Engines

Educational Sites

Much, Much More.